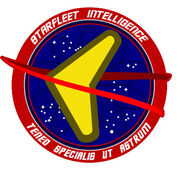 Jack Nolen
is a
Lieutenant Commander
assigned to the Directorate of Science and Technology (DST), division of
Starfleet Intelligence
(SFI)
that works with clandestine operations and applies new technologies to the collection, processing, and analysis of information.
Jack is one of Nick Spencer's colleagues. Jack was born on August 1, 2229. He is Nick's mentor and closest friend, although he is slightly older.
Jack is a "gadget guy" at heart and sometimes bends the rules by "borrowing" some of the experimental stuff. He provides some of the new gadgets for Nick to play with (i.e., a PADD) which occasionally may come in handy for Nick.
Jack is originally from Arkansas and has a genuine down-to-earth nature that makes people like him immediately. He is, however, very protective of his friends and family.
External links
Edit
Community content is available under
CC-BY-SA
unless otherwise noted.