Welcome to the STAR TREK Expanded Universe!
---
About this wiki > This encyclopedia was created to collect information on sourced fan-made Star Trek projects, such as RPGs, fan fiction and fan films. If you are interested in contributing, see our most wanted pages, or view recent changes where you can see and assist in current efforts. We allow "fanon" content. Enjoy the site!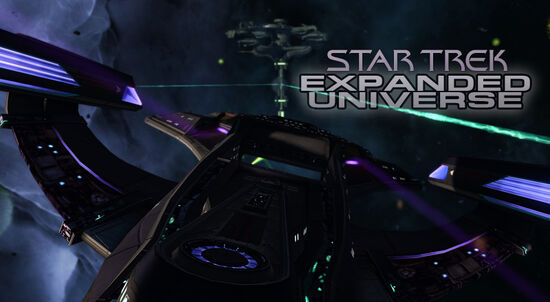 The STAR TREK Expanded Universe,
the wiki encyclopedia for Star Trek fan productions!
——— There are 14,021 articles on this wiki. ———
Warning: This wiki contains spoilers.
"Progress comes at a price, but the time will always come that the price is too high for some, while we look out to that next star; we sometimes forget those that we leave behind. This Federation was not formed on the principles of war, but on peace and exploration."
— Rachel Covaks after being promoted, Star Trek: Constance, To Boldly Go
Tip: Sign up or Log in to view Star Trek Expanded Universe with less ads.
Community content is available under
CC-BY-SA
unless otherwise noted.