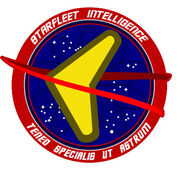 Richard Delgadillo
is a
Captain
and is the Commanding Officer of the Directorate of Clandestine Services (DCS) at
Starfleet Intelligence
(SFI)
. Known affectionately by most of his staff as "Captain D", he is a rugged military man to the core. He is regimented and disciplined. His military experience has taught him to rely on hunches and intuition in the field: as a result, he is frequently at odds with
McGivers
and
Meyers
. He has never failed to accomplish his mission and most consider him to have been a "shoe-in" for the Director's job. But unlike Meyers, he is rather happy not to have been chosen for the position.
External links
Edit
Official website
Community content is available under
CC-BY-SA
unless otherwise noted.